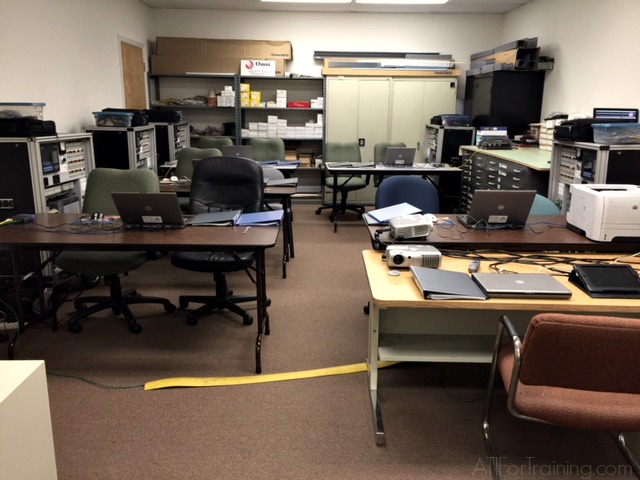 Systematic Mechanical Troubleshooting

This course focuses on a systematic troubleshooting approach to solving problems occurring with mechanical systems. Root Cause Analysis is taught so that recurrent system breakdowns and excessive downtime can be reduced. Problem identification, cause analysis and various troubleshooting techniques will be discussed and practiced.
Industrial Hydraulics – Level 1

In this course students will be introduced to basic hydraulic fundamentals, learn how to safely work with hydraulics, learn to setup and adjust hydraulic systems, be introduced to troubleshooting techniques for industrial hydraulic systems and have the opportunity to practice what they have learned in the classroom through hands-on exercises.
Industrial Hydraulics – Level 2

Students participating in this course will work with hydraulic circuits learning advanced troubleshooting techniques. Students will work with hydraulic components and learn how to identify and select them for efficient and safe hydraulic circuits.
Industrial Pneumatics – Level 1

This course is designed to provide the student with the knowledge necessary to troubleshoot, maintain and repair pneumatic control systems and pneumatic equipment.
This course offers intensive insight into industrial pump troubleshooting and repair. The student will, through hands-on labs and exercises, learn about pump maintenance, alignment and disassembly as well as predictive and preventative maintenance.
This course is designed to meet the needs of plant maintenance personnel (fleet mechanics, power plant mechanics, processing plant mechanics, millwrights) as well as individuals preparing for pipe welding certification (API 1104 and ASME Section IX) or structural steel certification (AWS limited thickness and AWS unlimited thickness). This course is equally applicable to the welder or the welder trainer. This course will be customized to meet your specific application.